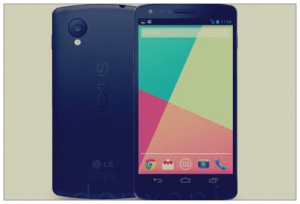 Although it has just been announced recently, Google's Nexus 5 phone is already seeming to start off as a hit success among many loyal Google users and smartphone users alike. Unlocked versions of the phone are available at $349 for 16 GB or$399 for 32 GB. Individuals who are seeking to have a 2-year contract with T-Mobile or Sprint can get the phone for $49.55. The phone works with all GSM carriers around the world. Most are considering that the Nexus 5 is one of the most affordable smartphones offered to date with innovative features and Google's latest technology.
The phone features a 4.95 inch 1080p touch screen and comes loaded with the new Android 4.4 KitKat operating system. It is the first Google phone to include this newly released operating system and there are a lot of people who are hopeful that it will solve the common fragmentation issues that have become common with each release. Nexus 5 supports high-speed LTE and also includes an 8 MP rear facing camera that features an HDR+ setting. In comparison to the Nexus 4, Nexus 5 is lighter but touts a slightly longer length.
The new KitKat operating system makes this phone far more efficient in comparison to previous models. There is an amazing voice search feature which allows users to search from any home screen by simply saying "OK Google." Users can also make a phone call, get directions, or launch apps via the use of the voice search. Google claims that there's a talk time of around 17 hours, 300 hours standby time, and up to 7 hours of Internet use with LTE. They also plan on releasing a wireless charger for the phone in the future. Overall, Nexus 5 is easily a reliable phone that should make a strong impression on smartphone users.