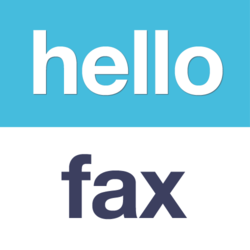 For individuals that are seeking an Internet fax service with more unique and different features, HelloFax may be an option that merits more examination. This online fax service allows users to electronically sign their faxes, which may be an ideal option for individuals working with a large volume of personal or professional documents. Documents can even be signed directly within the individual's browser of choice, which truly makes this a convenient option. HelloFax provides local fax numbers for 42 states and an unlimited number of email addresses can send and receive faxes with the service. There are low overage rates and no hidden fees to worryabout.
HelloFax has great customer support via email, but customer support isn't available via phone. This may be an issue for individuals that need immediate answers or need to troubleshoot a fax problem as its occurring. The Home Office plan only costs $9.99 a month, which is comparable to other fax services available online. Users can minimize that cost by 16.6% if they are willing to pay for a year's worth of service in advance, which drops down the monthly payment to $8.33 per month. Unlimited online storage is available for those who are interested in storing their sent and received files on the server. Sent and received faxes have a limit of 300 pages combined on the most basic plan, but with overage page rates of only $0.05 per page, individuals don't have to worry about paying a lot for sending a higher volume of faxes.
Like most Internet fax services, HelloFax offers a 30-day free trial. This period allows for prospective users to try out the service and find out if it'll fit well for their needs. At the end of the trial, users can decide if they want to continue using HelloFax based on a monthly plan or they can cancel their trial at any time before it runs out. Although the lack of phone customer support can be an issue, HelloFax has a lot of great features and benefits that may still make it a reasonable choice as an Internet fax provider.