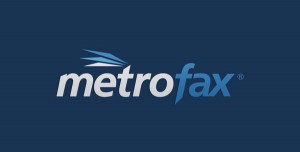 Acknowledging that there are a large volume of Internet fax service companies with a substantial presence online, it can be difficult to know which services are the best to choose from. Understandably, budgeting often has a dominant role when individuals are trying to decide which Internet fax service may be the most suitable choice for their professional or personal needs. Finding a service that can provide quality results for a low price can be paramount when making a final decision.
One popular service that many people have made use of is MetroFax. MetroFax is known for being very affordable, providing its users with an online fax service for the monthly cost of $7.95 on a monthly basis. This provides users with online fax storage for a year, local fax numbers in 50 states, and 10 different email addresses that can be used to send and receive faxes. Individuals who are interested in having (888), (866), or (877) toll-free numbers only have to pay an additional $1 per month for the feature. The company also provides low overage rates and a phenomenal level of customer service. Paying for a year of service in advance allows users to save 16.7% in comparison to the regular cost.
How do you know if MetroFax is the right Internet fax service for you? The company also offers a 30-day free trial period so that interested potential customers can try out the service and determine whether or not it is able to fully meet their needs. Customer support is available Monday through Friday from 8 AM to 9 PM eastern time to answer questions, acknowledge concerns, or help users with some basic troubleshooting if needed. There are no hidden fees and the service provides users with many features to help make Internet faxing more convenient, such as scheduling a delivery ahead of time, previewing faxes, and an auto-resend function.