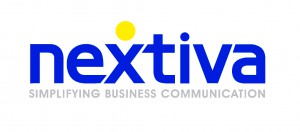 Continuing on the quest for the perfect Internet fax service, companies such as Nextiva are worth consideration. This option is a great choice for individuals who are seeking to find an affordable online fax service to incorporate into their budget. Paying for a year of service in advance with Nextiva provides a savings of 44.7%, which is an impressive value compared to most savings available with other companies. Nextiva offers low overage rates, online fax storage for a year of service, and reliable customer support. The company also provides local fax numbers in 44 states, as well as British Columbia and Ontario.
Although toll-free numbers are not available, users will find that (866), (888), and (877) numbers are available for the additional price of $9.95 with this service. Individuals can also schedule a fax delivery ahead of time, preview a fax, or auto-resend their documents. However, there are some disadvantages to choosing the service, which are worth noting. Unlike other Internet fax companies that allow for multiple email accounts, Nextiva only allows one email address to send faxes. Additionally, there were significant amounts of outages in service during October 2011. The outages are expressly a level of concern assuming individuals have paid for a year of service in advance. Nextiva confirmed that they had experienced outages in the past, but that they added four new servers to cover the issue. Since then, there have not been any notable issues with outages.
Acknowledging these points, Nextiva provides high quality faxes and has a customer service team that works hard to provide continued quality support. The company offers a 30-day free trial to potential customers to allow them to determine whether or not the service will be right for them. There are no hidden fees associated with the service, making it an extremely affordable option in consideration of the benefits and features that are provided.